Mission Statement
In this school we wish to help each individual realise their full potential and strive to follow the example of Christ. Through the Catholic Ethos we encourage and promote respect for ourselves and everyone in our school community.
Our General Aims
We in Killean Primary School aim to:
Create an atmosphere in which everyone can work together to achieve a happy, caring and safe learning environment where each child fulfils their full potential.
Recognise everyone's talents and abilities and promote the development of each individual through an inclusive enviornment where everyone feels valued.
Provide a broad and balanced curriculum in accordance with the requirements of the Northern Ireland curriculum, promote independent learning and celebrate each child's achievement.
Encourage and reward positive behaviour in a way which enhances the self esteem of all.
Promote Christian values to be a school working in the heart of the community and parish of Upper Killeavy.
Ensure that all members of our school community feel valued for their contribution.
To promote learning partnerships between school and home.
To be a school of empathy, kindness, repsect, tolerance and love.
Our Vision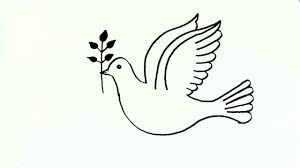 We see our school as an environment where people come first. It is pleasant, warm and collegial.
In it we work together, learning from each other, sharing ideas and valuing the contribution of everyone.
We strive to promote excellence by raising the capabilities of each individual. We set challenging, achievable, goals for ourselves and our pupils. We hold hope for every child in our school, promoting Catholic values and celebrating their many and varied successes.
We are self reflective and endeavour to anticipate initiatives and choose what is appropriate, for the benefit of the children and the greater good of the whole school community.
Kindness
Independence
Learning
Love
Empathy
Achievement
Nurture
Growing together with Christ.